Friday, December 2, 2011
All I want for Christmas is my two front teeth, my two front teeth, oh my two front teeth.....
No I don't want my two front teeth for Christmas, Santa Claus. I have those. But there is a lot of other things cool I would like. I pin on Pinterest and love marking down my wish list when I am on it. (Please feel free to add me as your friend if you pin. I love repinning other peoples finds.) I thought I would share some of things that are on my wish list this year.
1.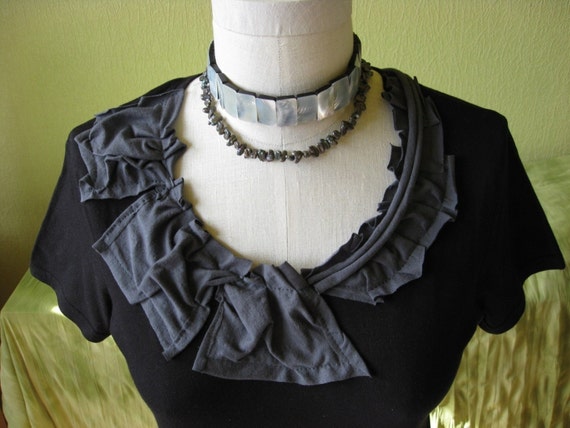 I love this t-shirt. It's more than a t-shirt, it's a statement. I found the designer on
Etsy
. I like all of her pieces, but this is my favourite.
2.
I would really like an e-reader. I am getting tired of carrying around 5 novels from the library weekly and when we travel. It would be nice to have something I can just carry around. Plus, it is quicker to get ebooks from the library system than waiting for books through the regular hold system. I really want to read the new book in the
Inheritance Cycle
series but am afraid to see the number of holds on it. By the way, I am unsure whether I should ask for the Kobo or a Kindle. If you have any thoughts let me or Santa know.
3.
I used to have a steam mop and I miss it. Nothing gets a floor as clean as a steam mop. I have tried microfibre clothes systems and they just don't do as good a job. The steam really gets rid of any dirt and any film on the floor. I am very fussy about my floors and get annoyed at myself when they are not as clean as I would like. Plus, steam mops don't take as long to clean the floors.
4.
We have the Xbox 360, now we need to get this handy little attachment. It is a visual remote and analyzes your body so that your body becomes the controller. It would be fun to play games with the kids or just dance games with myself. I'm thinking Black Eye Peas Experience game. We could all get silly and show our best moves. I would even vlog it for you guys. LOL. I don't know if I actually would go that far.
5.
I think every mom should get this every year - a day at the spa. I would like the works: manicure, pedicure, massage, facial, etc... I want to be pampered and waited on. I want total relaxation without any interuptions. I can already picture myself there. However, I don't want to go a healthy spa, I want my snacks to involve wine and chocolate. This isn't about me getting physically healthy, this is about my mental health.
6.
My goal next year is to read the whole Bible chronologically. I ran into this version via Christianbook.com. I was excited, because it has maps and historical content and it is in NKJV. I have been waiting for the right bible to get in that translation and I think this is the one.
I hope you enjoyed reading my wish list. I can't wait to read yours. Next week we will be discussing Christmas Greetings. Sharing our favourite, funniest, strangest, etc... Christmas greetings received over the years.
Come and link up today and share your wish list or just share your randomness. Merry Christmas Everyone.
Alberta, Canada
I'm a 39 year old (oh yeah I'm telling you my age) Stay at Home mom. A former Bad Girl now reformed sinner, I'm married to my Y2K guy and raising 3 great children from God. Proudly Canadian, however, missing the West Coast, I currently live in the prairies watching the farmers fields produce as I learn how God produces the fruits in me.
View my complete profile

Facebook Badge

Prairie History