Thursday, March 31, 2011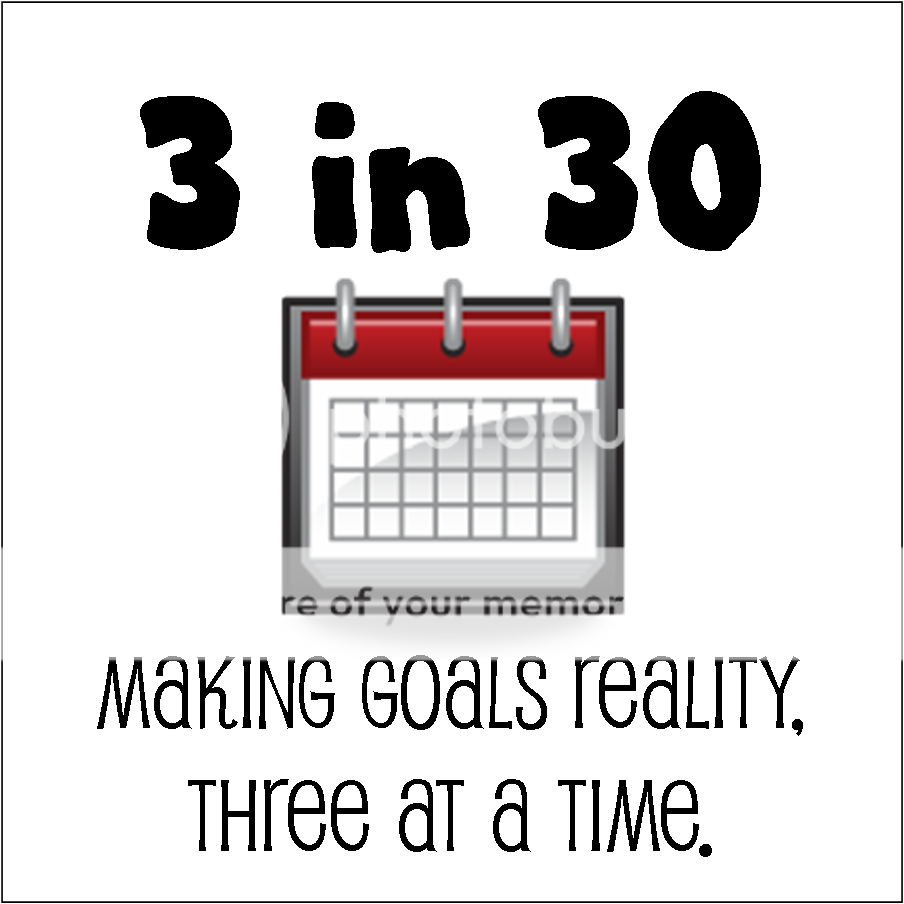 Last week I hinted that I wanted to do 4 in 30. I know I'm flaunting the rules, but I don't think anyone will complain and if they do I'm not listening.
My 4 for April
1.
Work on my daily schedule.
Not that I want to live by a rigid schedule. I've been aware of where my priorities are these days and they haven't been where they should be. As we are selling the house and getting ready to move, I would like the house to be ready for viewings within at least a 30 minutes notice, this will also get me in the habit for the new house as well. We would like to start things on a positive and be pro active not reactive. This requires me to following some sort of housecleaning plan and **gasp** it looks like I'm following the
Fly Lady
again, which admittedly I'm rather enjoying this week. I'll keep you posted as to how this schedule will look next week.
2. Drink more water. I have become addicted to diet Dr. Pepper lately. When your husband asks who's drinking all the diet Dr. Pepper after being at the bottle depot you know you may have a problem. I've also been drinking at least 4 cups of coffee a day. When the other two aren't around, I've been drinking what is around - ginger ale, Pepsi, diet Coke, etc... I recently purchased a 950 ml water bottle and I want to drink at least 3 of these a day. This will help me get into the habit of drinking water, as well as lose some weight.
3. Exercise 5 days a week. This was one of goals for January and I kept up on it until around the middle of February and my pants are proof of that. I want to get back on track literally and start working out again so that I can fit into some smaller summer clothes when it comes time to buy them. That's if summer ever shows up, as spring is only finally deciding to introduce herself to us.
4. Finish the B90 challenge. I am admitting that I got lost and dropped off the face of the B90 challenge. I decided though that I want to finish. I'm on day 68 so I don't have much left. I'm going to continue on and finish by the end of April. This all falls in setting my daily schedule by adding time to read. But I wanted to add it as it's own goal for April so that I would be accountable and finish it.
So yes, this month I have 4 goals. I have a feeling that April will be a good month....(yes you can sing along to it, thanks to the Black Eyed Peas.) and I know that I have some great friends to keep me accountable to them.
Alberta, Canada
I'm a 39 year old (oh yeah I'm telling you my age) Stay at Home mom. A former Bad Girl now reformed sinner, I'm married to my Y2K guy and raising 3 great children from God. Proudly Canadian, however, missing the West Coast, I currently live in the prairies watching the farmers fields produce as I learn how God produces the fruits in me.
View my complete profile

Facebook Badge

Prairie History