Thursday, March 3, 2011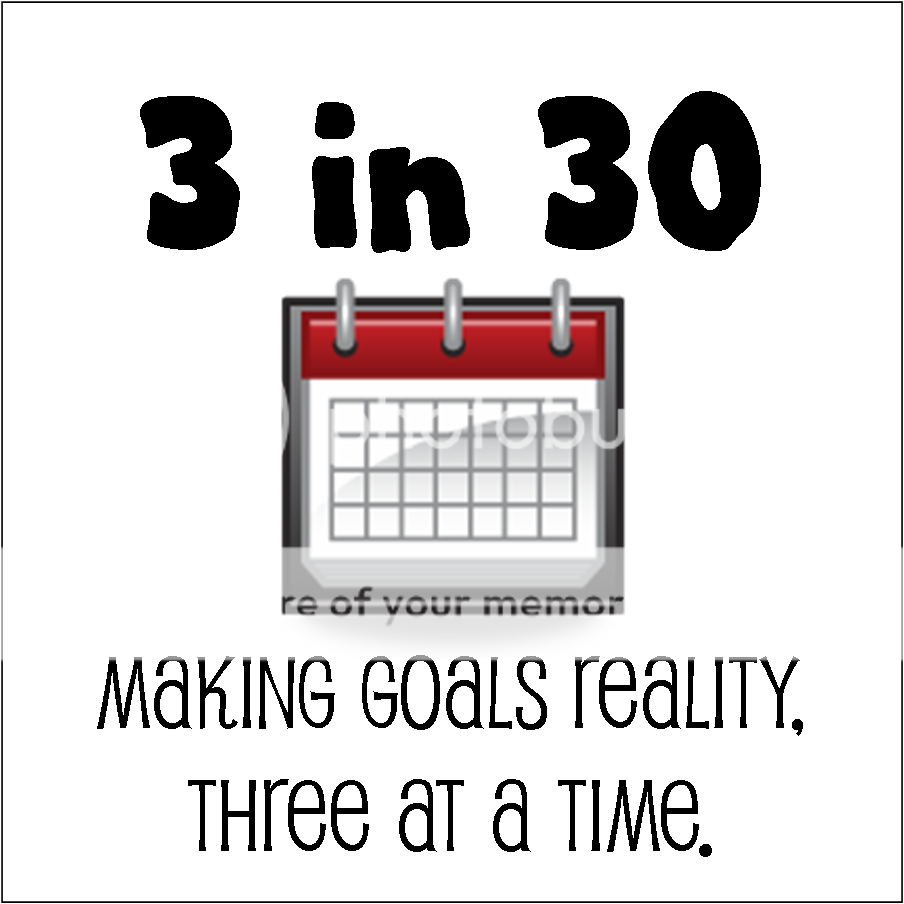 I'm so thankful that it's March. February started off great and ended with a big blob! Namely me feeling defeated, hurt, alone, and the dreaded word I hate to admit....depressed. I am going to forget what I didn't get accomplished in February. I am starting fresh in March with new goals (ok one is old, but it's one I'm determined to complete) and new focus and purpose.
My goals for this month are:
1. No Yelling - The goal that I wanted the most to complete but after a "winter break," two preschoolers and a sick toddler, I did not make it past week two. I know I've already had to raise my voice a few times, but for the most part, I haven't had to yell yet. It has also become my new threat to the kids - "Do you want me to yell?" The answer is always no, so it keeps me focused and reminds them what it's like when mommy is out of control.
2. Purge toys - Since we are moving, I don't want to move all the toys we have accumulated. No matter which house we decide upon, we will most likely have less storage space and therefore, I needed to purge our homes of toys. We have so many that I think we can get rid of 1/2 of them and still have lots for the children to play with. The boys both have birthdays this month, so I know new ones are coming as well. The baby toys definitely will be purged. I will keep a few for guests, but really, since they aren't being played with they are not getting packed. I need to set up some kind of rules for the purge like not played with in 6 months equals being purged or not age appropriate means being purged or how many match box cars do we need. If any of you have any other suggestions I'll gladly take them.
3. Set office times - This last month, it has occurred to me that I need to XX set aside times to blog. It is more often or not that I end up writing many of my blogs at 10 pm in the evening or it takes me 7 to 8 hours to type a blog,. Some of the reasons for this is because of distractions (the kids, telephone, books, etc..), mostly just my habit of procrastination. I was a serious crammer in school. For me to grow my blog, I need to start putting some time into it and I need to make it a priority in my schedule, not an after thought. I will be working through
Amy Bayliss' 31 Days of Heart Matters - Ministry On Line
to guide me on my walk with my blog. I'm also considering a make over, but haven't totally decided on that one yet.
March will be the month that I'll get back on track and "persevere" through the "ice" fog that has indelibly settled in around here. I'm focusing up and not out. I going to using my goals to assist me in this. I know March will be a great month.
I can't wait to hear what everyone else is doing this month. Check out the 3 In 30 ladies at AP Freewriting and join along with us.
Alberta, Canada
I'm a 39 year old (oh yeah I'm telling you my age) Stay at Home mom. A former Bad Girl now reformed sinner, I'm married to my Y2K guy and raising 3 great children from God. Proudly Canadian, however, missing the West Coast, I currently live in the prairies watching the farmers fields produce as I learn how God produces the fruits in me.
View my complete profile

Facebook Badge

Prairie History