Thursday, February 17, 2011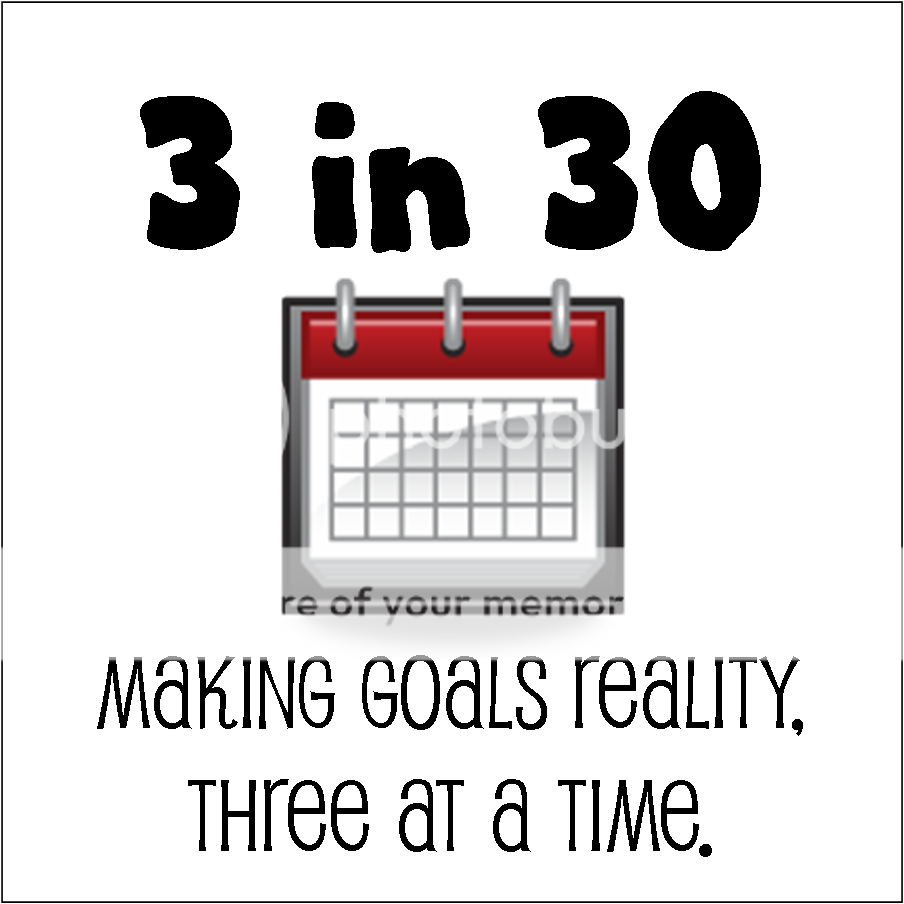 Hi everyone. I am alive. These last two weeks have been busy and things have been changing here in the Prairies, but more about that tomorrow with Caffeinated Randomness.
A reminder of my goals :
Goal #1 - No yelling. I started off really well. Then this last week I've been yelling again. Most of the time at the baby to get off the table and get out of the toilet and get out of the....you get my meaning. Having a toddler sometimes makes it difficult NOT to yell and after I've yelled at him, I've been noticing then I'm yelling at everyone. This week, however, I plan to get back on track. I have noticed a change in the house when I wasn't yelling with the other children and when I do yell. They seem more scattered and ignore me. When I wasn't yelling, they were listening and attentive and we could actually have conversations. This is important to me. I don't want my children to remember their childhoods living with a banshee. As well, I don't want to support their yelling at each other.
Goal #2 - Scrapbook 1 Hour/Week - This has completely failed. I've partially finished my Executive Homemaking Binder and Thomas's Doctor's Binder. I have a layout ready for a page for Nic's book. I know there have been times this last week where I wasted time watching TV on the internet. I'm realizing that if I want to get serious about this I'm going to have to start actually prioritizing a time to do it. Similar to my treadmilling time (don't even ask me about that this week). I did discover
Picnik
though last week and am starting to realize the benefits of digital scrapbooking.
Goal #3 - Organize Kitchen Cupboards - I've actually been doing this. I've finished 5 cupboards so far. In fact, last week my chore chart from
Motivated Mom
had clean and organize pantry on the list for Wednesday. This was the cupboard I was actually scared to start. I decided to just start and get it over and done with. It wasn't going to clean itself. I pulled everything off shelf by shelf and threw out all expired food and 1/2 opened packages. Now I have a nice organized pantry. I've actually kept it that way more than a week. I think that could be a record. I now just have to face the plastic cupboard, but I do have a plan. If it doesn't have a lid to match or if the reverse is true (container to lid), then it is going.
This week I've been in a little fog. I'm putting it off to the February doldrums. It's been up and down weather wise. Just when I think spring is coming, then winter blows in - yet again. I have actually put off doing a lot of things and have been coasting in life. I've noticed it. My family has noticed it. But today I read in my David study the following quote:
He wants us to serve Him and honor Him because we want to. Because it pleases us. Because we chose to. (Moore, Beth. "Serve Him With a Willing Spirit." David: Seeking a Heart Like His. Nashville, TN: LifeWay, 2010. Print.)
I need to stop floating. I need to get out of the fog that is currently invading my home. I need to reach out to God and start doing. Start serving Him in my home in everything I do. Even by picking up the toys in my basement without griping and grumbling and nagging, I'm choosing to serve Him. Willingly. Joyfully.
I know many of us are struggling with our goals. When I read your struggles I remember my word for the year. Persevere. Persevere in all you do. Persevere even when your little one is wiping his muggy hands on your TV. Persevere, even when you just want to wallow in self defeatism. Persevere and remember, it's not about you. It's all about Him!
PS: I know many of you are wondering if you can still join 3 in 30. Of course you can. Go to AP Freewriting 101 and join in the 3 in 30 fun.
Alberta, Canada
I'm a 39 year old (oh yeah I'm telling you my age) Stay at Home mom. A former Bad Girl now reformed sinner, I'm married to my Y2K guy and raising 3 great children from God. Proudly Canadian, however, missing the West Coast, I currently live in the prairies watching the farmers fields produce as I learn how God produces the fruits in me.
View my complete profile

Facebook Badge

Prairie History