Friday, February 4, 2011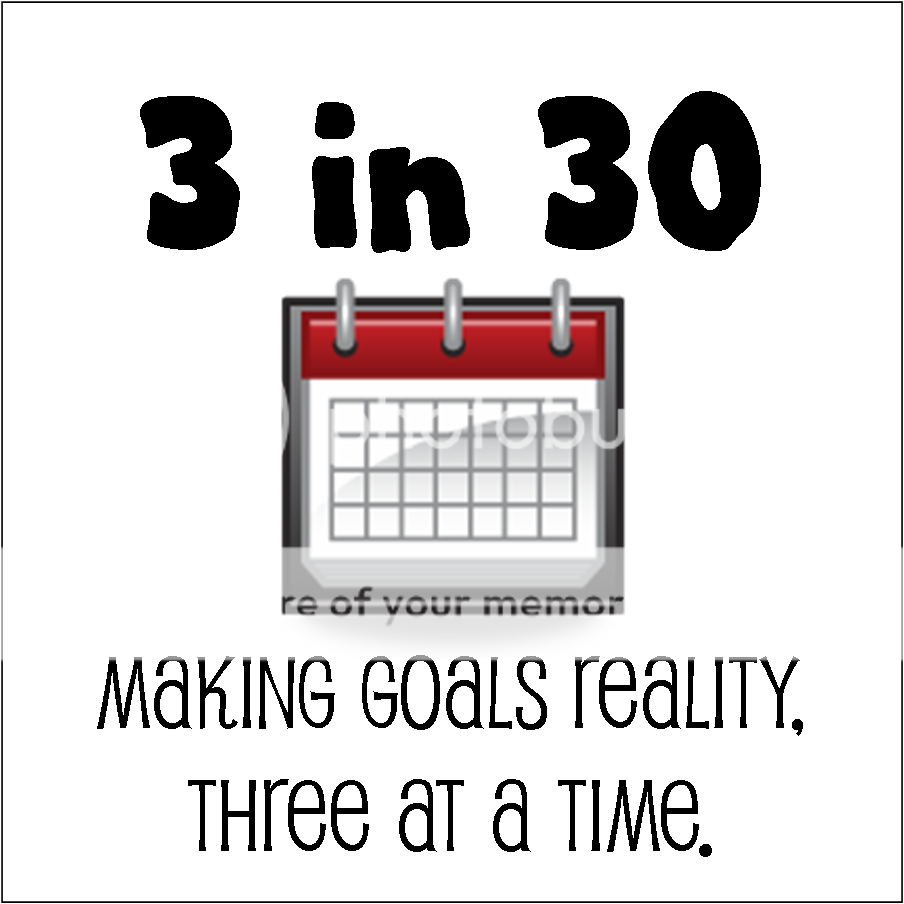 I'm writing this on the fly so that I don't miss the link up for 3 in 30.
I started this week by writing my 30 in 30 Goals on my whiteboard. I have it placed by my kitchen sink so that I am reminded of them. This is espcially beneficial for my No Yelling goal.
My bloggy friend Jen at
Finding Heaven
participated in a 30 day Challenge and deemed it No Yelling Month at her house for the
month of January
. I was inspired to try it in my own home, especially after my daughter "screeched" at her brother to come play with her even though he was 1 foot away from her. My husband actually thought I would break by 6:42 am Monday morning, since I get up at 6 am. I have gone all week and have only had to raise my voice a few times so that a certain group of preschool boys could hear me. I've been reminding my children when they yell that we are not yelling anymore. I am finding my life more peaceful and the children have appreciated it as well.
I finished some Valentine Days cards for the middle man this week and plan on making some organizational binders this weekend. I will take pictures of them after I've finished them. So far I'm quite pleased with this. I know it's not the scrapbooking I origninally imagined, but it is still very satisfying.
I have started to organize my kitchen cabinets. I started by moving my toaster oven where I kept my cookbooks and moving my cookbooks where I kept our medicine. This meant that I had to organize our medicine cabinet. I should have taken a before picture, but it would have been embarassing. The after picture will have to do.
I'm hoping to attack another cabinet this weekend. I'll keep you posted.
Alberta, Canada
I'm a 39 year old (oh yeah I'm telling you my age) Stay at Home mom. A former Bad Girl now reformed sinner, I'm married to my Y2K guy and raising 3 great children from God. Proudly Canadian, however, missing the West Coast, I currently live in the prairies watching the farmers fields produce as I learn how God produces the fruits in me.
View my complete profile

Facebook Badge

Prairie History