Friday, December 11, 2009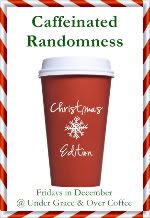 This week our Caffeinated Chieftain is inquiring about our favourite Christmas movies. I have a few and they all have to do with Dicken's Christmas Carol.

The first is the classic version "Christmas Carol" with Alistair Sims. For those who are not aware, this is not the first version of the movie, however, it is the most popular. In the 90s someone thought it would be great to colourize black and white movies and this movie was one of the first. It is my opinion that the only way to watch it is in the original Black and White. There is something lost when you watch the "touched up version." By the way, this is my husband's favourite Christmas movie.


And who doesn't like the Muppets. I loved watching the Muppet Show growing up (some may say I haven't grown up). The Muppet's Christmas Carol with Michael Caine playing Scrooge is hilarious. It is a show that you can watch with your children (even though mine refuse to) and not be afraid of what their watching. My favourite lines have to be:

Gonzo: I am here to tell the story.


Rizzo: I am here to eat the food.
Finally, Scrooged with Bill Murray. I laugh and cry every time I watch this version. I love Bobcat Goldwaith's character, the voice of reason that goes postal. I finally bought this movie and can't wait to curl up and watch it with my hubby.
Alberta, Canada
I'm a 39 year old (oh yeah I'm telling you my age) Stay at Home mom. A former Bad Girl now reformed sinner, I'm married to my Y2K guy and raising 3 great children from God. Proudly Canadian, however, missing the West Coast, I currently live in the prairies watching the farmers fields produce as I learn how God produces the fruits in me.
View my complete profile

Facebook Badge

Prairie History