Thursday, January 13, 2011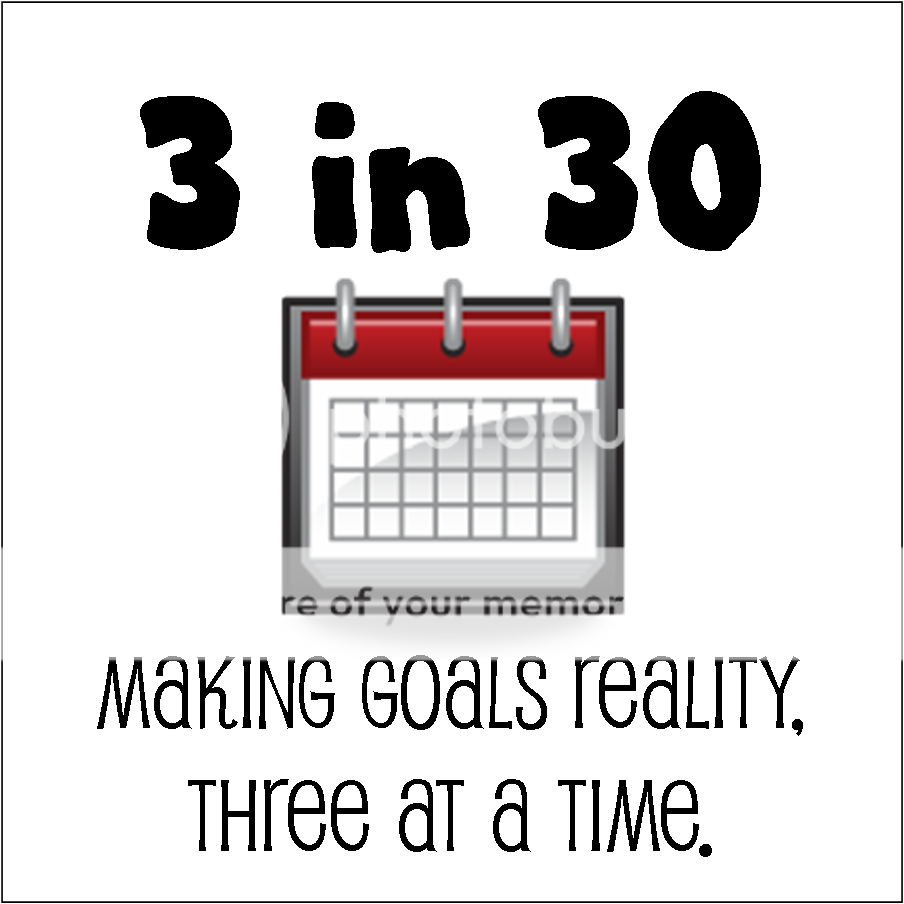 Last week seemed like a breeze. I got my reading done everyday. I was on the treadmill everyday, but Saturday. However, we did walk around the mall a few times. There were some struggles in getting some other things done in my life, like blogging, reading my friends blogs, and doing my Bible study. However, my friend Donnetta sent me an encouraging e-mail that reminded me that the bloggy world could miss me for a little while and not to stress about it. Not exactly in those words, but she reminded me where to place my priorities.
This week has been a struggle. It started off with a lot of promise, on Sunday I did some extra reading and got myself one day ahead for the Bible in 90 Days challenge. Even worked out on the treadmill Sunday afternoon as a little pick me up. However, Monday came.
I should have know it was going south when the dvd for my Bible Babes study wouldn't work. As a control freak, I was little upset that we would be holding off for a week. I know, I know - don't sweat the small things. I'm learning this. That afternoon I was on the phone for a little over an hour, regarding our middleman. Most of the conversations were a little defeating. More about that at a later date. I didn't get to work out when I normally do. I missed watching the Made to Crave webcast that I wanted to watch. (I know I'm whining.) I did get to write a blog though and had planned to do my reading afterwords, however, I got mesmerized by the computer.
Tuesday, I managed to get on the treadmill, but didn't get any reading done and it bugged me all day. However, I just went with the thought that I was actually where everyone else was because I had read a head. This really was a bad attitude. I was pretty busy that day as I was Healthy Snack mom at school and then there were further calls for Thomas, which went a lot better than Monday's calls.
Wednesday I went into Martha Michelle mode. I was tried of my house looking like a bomb exploded and took advantage of being home all day to get some things done. I did get time on the treadmill, but again no reading done. I finally decided by 4 pm while looking at my schedule that I would call a "No Phone Day" for Thursday. No distractions. I was going to sit for two hours on Thursday, while Thomas was a preschool and press forward in my reading.
This morning, I sat in my reading chair, wrapped myself in my prayer shawl that the beautiful Linda at Joy in the Journey sent me for Christmas, pulled up my Bible and read through Leviticus and most of Numbers. It wasn't as hard I thought it was going to be and wrapped up in my prayer shawl felt like Abba was there leading me on while I read.
I'm planning on going on the treadmill once nap time happens today. This happens to be my favourite time to work out. The baby sleeps, while Thomas watches his movie. I plug into my iPod and get moving. No distractions or very few. Then I get ready and go pick up kids at school.
An overview of this week has made me realize that I need to think of a schedule to get housework, reading, and working out done during the day. That may mean that I can't be the social butterfly that I am, but it will also mean that I will start prioritizing my life accordingly - Father, Family, Friends and Everyone/thing else. I truly believe that this is what God has been calling me to do all along.
I can't wait to see how everyone else has done this week.
Alberta, Canada
I'm a 39 year old (oh yeah I'm telling you my age) Stay at Home mom. A former Bad Girl now reformed sinner, I'm married to my Y2K guy and raising 3 great children from God. Proudly Canadian, however, missing the West Coast, I currently live in the prairies watching the farmers fields produce as I learn how God produces the fruits in me.
View my complete profile

Facebook Badge

Prairie History